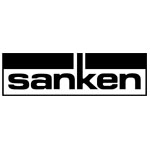 I just wanted to put in writting my appreciation for everything your company has done for me recently. The replacement for my 664 mixer arrived today and is working perfectly. Please pass on my thanks to Matt for his patience, expert help and the guidance he has provided despite me phoning, in a panic, from various locations around the world. Thanks to you all for going beyond the call of duty, the level of service has been absolutely fantastic!
Simon Forrester
Freelance Sound Recordist
Delivery
UK Mainland Delivery
For UK mainland deliveries we use Royal Mail or UPS.
If the value of your order is over £500, or includes oversize items or lithium ion batteries, the order will be shipped on a next day service.
Where the above is in stock and ordered on a working day before 12pm, it is normally dispatched that day for delivery the next working day. Deliveries can be any time up to 6pm although most deliveries are made before 1pm.
Smaller value orders will be shipped Royal Mail Recorded or First Class.
If you need a timed AM or Saturday AM delivery please contact the office and we will take the transaction offline.
All Other shipping
Wendys doesn't currently offer Non UK shipping via the website. We are happy to deal with the trancastion over the phone in the interim period. We expect to offer online delivery to EU countries in the near future.